The Initiation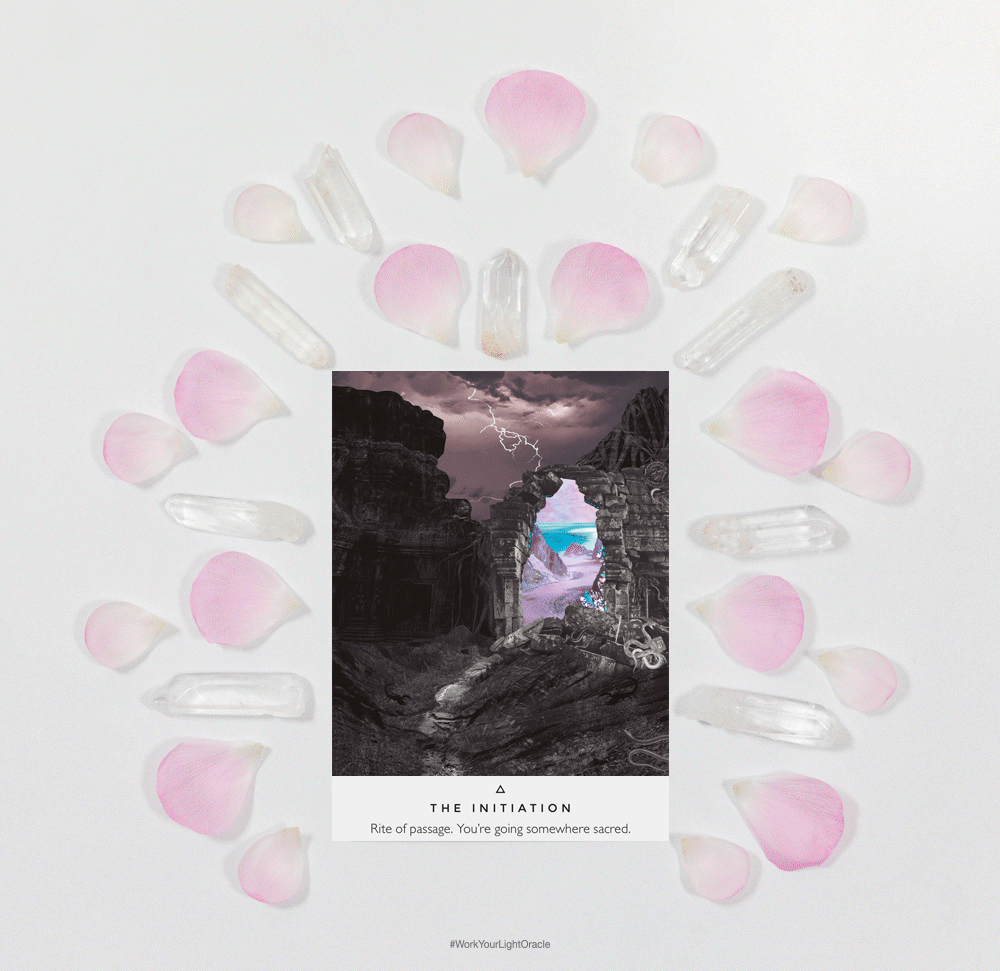 Rite of passage. You're going somewhere sacred.
There is a temple in India that looks terrifying from the outside, but inside it is filled with jewels and is one of the most loving places imaginable. This represents the journey that the soul pilgrim is required to take to reach somewhere sacred. But only the initiated can enter. Perhaps that's where you are right now. You are being tested, initiated because you are headed somewhere sacred.
Initiations require that we cross the threshold from one world or state of being to the next. We are called to face what scares us and have to be willing to lose it all, in order to gain a new way of being, of safety, of security, of depth, of meaning.
Initiations, like rites of passage, mark the shift from one age to the next, and can take place because of emotional turmoil, great loss, grief, or devastation. But it is through the seeming hardship that our heart cracks open and our spirit is invested to step forward. We take the sacred voyage into more of who we are and who we came here to be. It can be painful and scary, but once we begin the journey, we can be more ourselves than ever before.
If you are in the middle of an initiation right now, you will get through it and one day soon, you will bless the thing that broke you down and cracked you open because the world needs you open. You are going somewhere sacred. It will be worth it. And you're closer than you think.
Work Your Light Action:

You're going somewhere sacred. Let it crack you open.
Card of the week from The Work Your Light Oracle.